What about my kids? Do my kids attend with me?
It's great for families to experience worship, prayer, praise and learning together.
While they are welcome to stay with you the entire time, we do have a Bible School class for children at 9:30 am each Saturday during the adult morning study hour before the worship service. The children's class is generally geared for ages 6 to 12. 
At 10:40 Families rejoin for praise and worship in the sanctuary. Children participate in collecting the tithes and offerings with the deacons then enjoy a story especially for kids. This gives the little ones a chance to stretch and get their wiggles out before the sermon.
I have older kids; where do they go?
While this church does have extra rooms that would so welcome and accommodate a youth group, we regret to say we are currently praying for God to expand our children's ministries and bring us more families with youth. Older kids are welcome to join our children's leaders with the younger kids adding their unique insights and talents to Bible study and praise!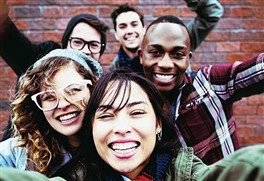 Our adult study class welcomes seekers of all ages and values their perspectives in the study of God's word. During the worship service at 11 am, kids are welcome to join everyone in the sanctuary for praise, prayer and experience the word of God from our pastor or guest speaker.