What's In a Name?
When people come in to the ACS Thrift Store, they are not just another face or a number but real people - and God's children! The services we can give are much more beneficial to people when we can call them by name, converse with them -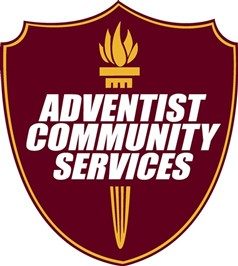 developing a personal relationship and knowing their needs.
Throughout Jesus' ministry there is much evidence of His genuine holistic approach toward humanity. Jesus expanded the Kingdom of God to places, people, and cultures that the Jews had never considered God to be interested in and has thus set these examples for us today (Matt 9:10, 21:31, Rom 14:14).
By His example, ACS thrift store manager, Fran Carey, demonstrates God's love to patrons and her staff of volunteers alike. Each and every person is precious to her and their spiritual health is of vital importance as well. While being of physical help to them she's willing to offer prayer for them, too. As opportunities come along, Carey proclaims the Good News - the word of salvation - giving people much needed hope to those who are in need - especially people who are marginalized, disadvantaged, and disenfranchised from society. In Jesus' day these included the poor, the sick, the unclean, the prostitutes, and tax collectors—all outcasts as sinful people.
ACS is a 501(c)3 non-profit corporation that partners with Adventist churches, schools, independent Adventists supporting ministries among other organizations to make a sustainable and significant impact upon targeted communities. This is principally done through training key leadership in non-profit governance as well as financial and human resource development.
To read a short history of Adventist Community Services Click here.